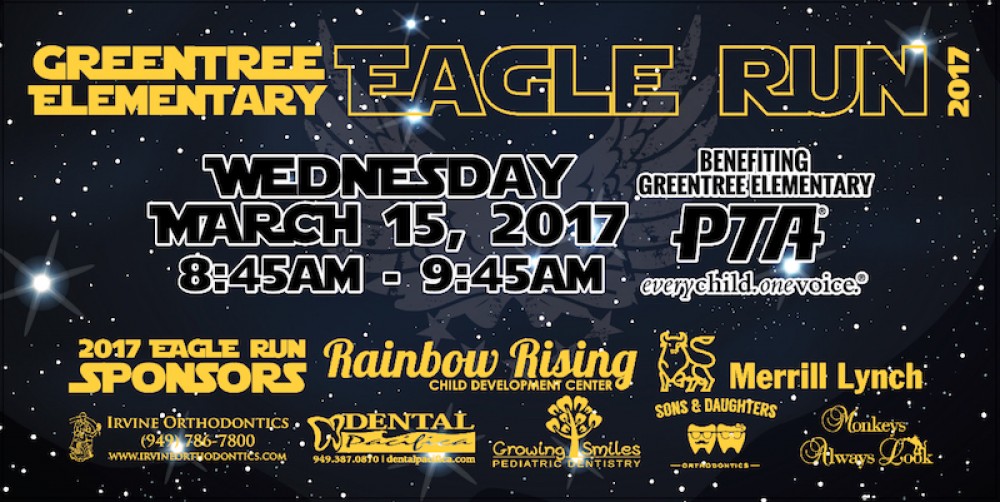 Welcome to Greentree Elementary's Annual Jog-a-Thon! This is one of the largest and most important fundraisers at our school. Proceeds raised through the Jog-a-Thon will help fund technology advancement throughout our school and help reach our goal of every student having  individual technology equipment to use in every classroom.
We have yet again automated this critical fundraiser to make donations quick and simple. Each student has his/her own webpage where friends and family can donate funds in each individual student's name. Be sure to share your unique webpage with friends and family to build your donation collection! All students are listed by last name and first initial only for security purposes.
Thank you for supporting Greentree Elementary's Annual Eagle Run!
We need Parent Volunteers!
Please remember to sign up to volunteer at this FUN PTA event:
http://www.signupgenius.com/go/10c0a4aabaf29a5f58-eagle
GOAL:$22,000.00
ACHIEVED:$39,409.00
Remaining items
Golf Ball Drop Tickets

Unlimited
Dinner Guest

Unlimited
Golfer Guest

Unlimited
Sponsorship

Unlimited
Donation

Unlimited
Super Ticket

Unlimited
GOLD LEVEL SPONSORS
SILVER LEVEL & PRIZE SPONSORS